Our Mission:
Saving Elephants.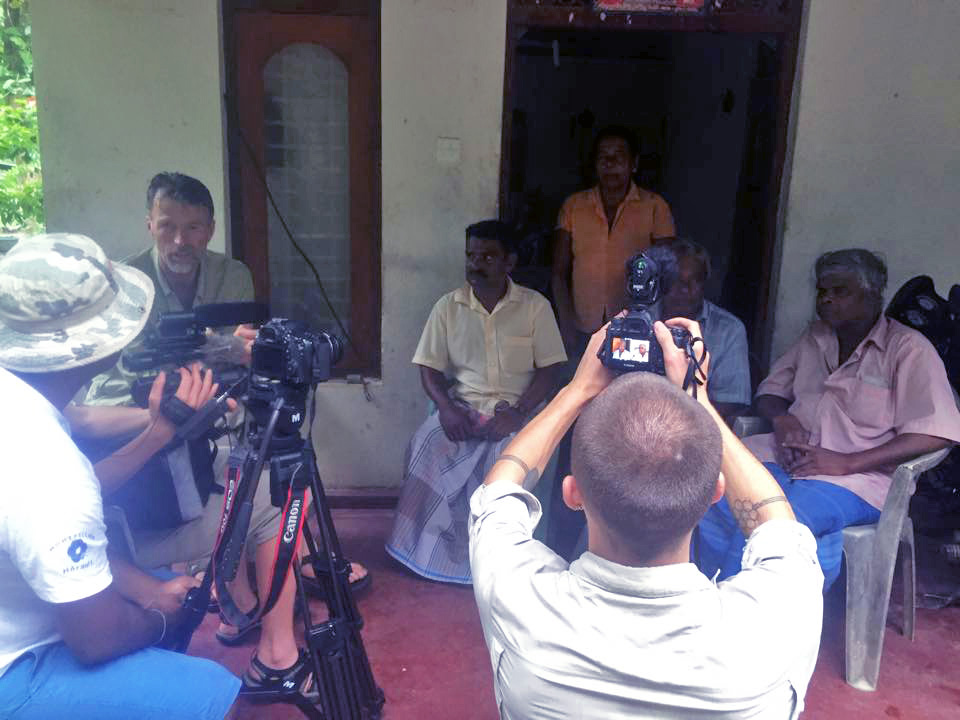 The Ganesh Project is an international beacon for asian elephant education weaving spirit and science through film, trainings and outreach, specializing in frontline news and conservation efforts, including ethical and non-invasive deterrents, warning-systems, cross-pollinating veterinary-care techniques, standards for humane elephant welfare, wild orphan rehabilitation and captive elephant retirements.
Conservation through Coexistence and Sustainable Community Management. Learn More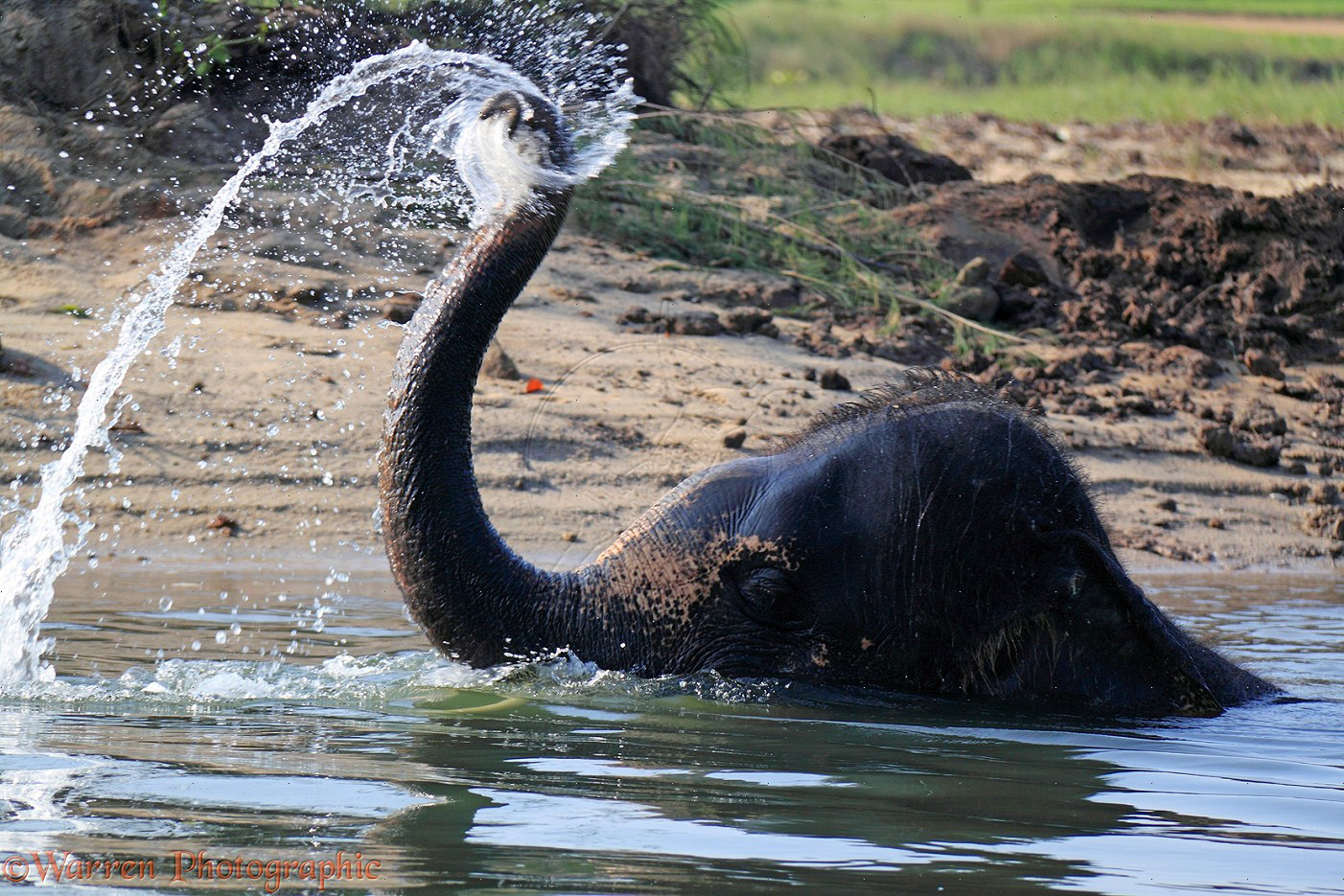 ElephantsNow.org consists of a group of impassioned individuals, including volunteer filmmakers, veterinarians, wildlife biologist, naturalists, sustainable scientists and more, that are devoted to saving elephants.
We are deeply rooted in the world's yoga movement and its vast reserve of compassionate hearts. We help to channel their desire, through real action, to protect our planet and its sentient Beings. Thus, "Ganesh Project" is our unique platform that provides opportunities for yogi's to express themselves through seva offerings and public outreach programs.
We provide a platform for these diverse groups to apply their unique skill sets, and through collaborative spirit, we are empowered to improve the welfare of elephants. Learn More
Our Programs
We have a unique model for saving elephants and are passionate about our work. In Sri Lanka, we often embed ourselves with DWC's rangers and veterinarians. In Karnataka, India we are conducting cutting-edge pilot studies of new technologies for elephant deterrence and forage enhancement. In Myanmar's newly opened and burgeoning economy, we are pushing their newly established tourist elephant camps to adopt the most ethical methods.
FILMMAKING
Whether an independent NGO, or aspiring one; an established media company or film corporation - we can help. Our executive director's 20 year history of work in Sri Lanka and India means we are deeply embedded within the culture. We are networked with the experts, both in government and with local conservationists. We provide you the "backstory" on any multitude of topics - making you the expert and allowing you to focus on shaping your presentation. We too are in process of making two films - one in 360 for a projection dome, and another about wildlife economics.
COLLABORATIVE TOURS AND PUBLIC OUTREACH
We customize tours around our beloved elephants and your unique interests. We will collaborate with your yoga community, photography club, filmmaking or veterinary school to educate and raise funds for our core elephant programs.
SCIENCE AND TECHNOLOGY
We have innovated wind torches and sound cannons (elephant deterrence tools) for gifting to farmers, and provided much needed tools to the vets and rangers in Sri Lanka's department of wildlife. Our hundred plus videoblog library has educated the lay public, politicians and the world's conservationists.

INNOVATION
We are researching the best orphaned elephant milk possible - going the far reaches of the globe to determine the best formulas possible. This is to stop the use of Nestle powered GMO, high sugar content milk by many orphanages.
Elephant TV
We are like "Elephant TV" - every season we update our videoblogs from the field and create new short films about the most pressing elephant issues of the day. Please view our video about our adopted elephant Ashley, and visit our YouTube Channel by clicking on the button below.
We provide the logistical, translator, and expert support necessary to complete projects in a timely and economical manner. We are always on the front lines and are devoted to our elephants. We support tour companies thru our sister organization GeoWandering.com
"
Sri Lankan wild elephants are going Extinct!

Reports show that there were nearly 8,000 wild elephants in Sri Lanka in 1990, and only about 4,000 today. There have been nearly 300 confirmed elephant deaths in each of the past 5 years. Nearly everyday we lose an elephant unnecessarily. With only 4,000 of this species remaining - we must act now!
View our films, become educated and Get Involved
From irrigation projects bisecting elephant ranges and corridors, to farmers who grow banana trees adjacent to elephant habitat (it's like candy to an elephant) and appear startled when elephants visit, we are tasked with educating both the farmers and community leaders about their native elephants! Coexistence is like a lost art - the current generation is forgetting how to live in harmony. Please help us educate the public by becoming an advocate or ambassador for elephants! You may say "where do I start?" Become informed - view any number of our 100 videoblogs and short films and learn from us! We are producing films and articles from the front lines of the battle to save the elephants of Asia!
Sign Up For a Program or tour
We Rely on YOU!
As a conservationist, you will travel alongside our crew - veterinarians, scientists, journalists, filmmakers, photographers and/or mindful yogi's that immerse themselves in Asia and then within their own communities at home.
Whatever your goals, we can provide the backstory - assisting you in shaping your unique message. Every message carries the voice of an elephant…you are necessary in saving this sentient Being.
This is what we do…and it will bring you great satisfaction. You will become a huge voice for elephants in your own community.
Volunteers learn from a master
YEARS IN SRI LANKA/INDIA
Founder Philip Price first stepped into Sri Lanka and India twenty years ago as production assistant on the film "Elephants of Paradise." He has Thirty-five years of environmental advocacy experience and 30 years as a professional conservation/environmental geologist. He is deeply networked in Asian elephant conservation - our work is at the highest level. BBC, M6 TV of Europe, WWF, Smithsonian, Nat Geo are all past clients or collaborators.
Make a Donation
Unlike organizations like WWF that claim, and are proud, that 85 percent of their donations go toward actual fieldwork, every dollar you donate to ElephantsNow is multiplied nearly ten-fold! Your donation fills in the gaps. When our most essential volunteers can't afford a flight or lodging, then we pick up the difference. Ninety percent of our work is accomplished by volunteers!